FRED HERSCH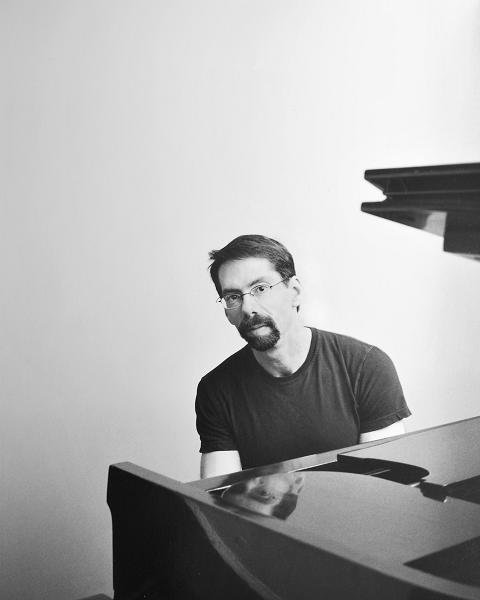 Pianista e compositore di fama internazionale e con una carriera più che ventennale, Fred Hersch è uno dei maggiori artisti del panorama jazzistico attuale. Descritto come "un maestro dal tocco unico" dal New York Times, come "un pianista poeta" dal New Yorker e come "uno dei pochissimi artisti eccellenti della sua generazione" da Downbeat, Hersch ha pubblicato 20 album come solista o come leader, due dei quali hanno ricevuto la nomination al Grammy come Miglior Interpretazione Strumentale Jazz. Nel 2003 ha ricevuto inoltre il premio per la sua attività di compositore dal Guggenheim Memorial Fellowship. Ha inoltre co-diretto altri 20 album e partecipato a 80 ulteriori registrazioni.
Una recente incisione, The Fred Hersch Trio + 2 (Palmetto, marzo 2004), lo vede collaborare con il trombettista Ralph Alessi ed il sassofonista Tony Malaby, oltre agli altri artisti membri del suo attuale trio: il bassista Drew Gress ed il batterista Nasheet Waits. Nel 1986 Hersch ha infatti fondato un trio per poter esprimere al meglio le sue composizioni e che inoltre si propone in particolar modo di dare nuova energia ai classici. Il trio ha già inciso 7 album ed è apparso in concerto nei principali club e festival di tutto il mondo. Tra questi album, Live at the Village Vanguard, fu pubblicato dall'etichetta Palmetto Records nel gennaio 2003. The New Yorker recentemente ha osservato che questo album "è decisamente una delle migliori registrazioni della carriera di questo superbo pianista". Lo stesso disco si è classificato nelle prime posizioni della hit parade della CMJ Jazz per ben sei settimane, oltre a ricevere il premio "Coup de Coeur" dall'Academie Charles Cros.
L'esecuzione in piano solo non è certo un genere molto frequentato nella musica jazz, nonostante ciò, Fred Hersch è attualmente uno tra i più prolifici e apprezzati pianisti della sua generazione in questo ambito: può vantare infatti una discreta serie di incisioni soliste. Nel 2001 la Nonesuch Records pubblica una raccolta di 3 CD contenenti principalmente nuovi brani pianistici come solista, Songs Without Words. In questo cofanetto Hersch pone il suo personale tocco al servizio di tre diversi gruppi di composizioni: il primo disco raccoglie sei brani inediti, intitolati appunto Songs without Words, assieme a nuove esecuzioni di alcuni dei suoi brani più celebri; il secondo disco è una raccolta di classici dei più grandi compositori jazz: Mingus, Monk, Ellington, Gillespie e Shorter; mentre il terzo disco, ancora una volta monografico, racchiude nuove versioni di S ongs di Cole Porter, uno dei compositori preferiti e più frequentati da Fred Hersch. In una recensione della raccolta apparsa su Jazziz, Ed Hazell afferma «Pochi pianisti jazz sono riusciti a creare un equilibrio così straordinario tra la tecnica, le emozioni, l'interiorità e l'immaginazione… L'impegno di Hersch in ognuna di queste canzoni è così completo che riesce ad evocare quella sorta di significati segreti che le parole non possono esprimere». Il critico di Downbeat Ted Panken definisce la raccolta «il documento di un maestro moderno» — e l'Accademia Francese del Jazz ha scelto Songs Without Words quale miglior disco dell'anno nel 2001. Tra gli album precedenti per l'etichetta Nonesuch Let Yourself Go, è un eclettico concerto solistico registrato dal vivo alla prestigiosa Jordan Hall di Boston. Di questo CD il Los Angeles Times ha scritto: «non c'è una falsa nota - né sul piano tecnico né su quello emotivo; un omaggio alla capacità infallibile di Hersch di suonare una musica che sia tanto intelligente quanto toccante, virtuosistica e ritmica». Precedentemente il pianista americano aveva pubblicato altri cinque dischi di piano solo. Tra questi Thelonious: Fred Hersch Plays Monkfu definito «un trionfo personale di prim'ordine» da The Village Voice e «una pietra miliare» dal Washington Post, sentimenti poi condivisi da critici di tutto il mondo; un altro album, I Never Told You: Fred Hersch Plays Johnny Mandel, valse a Hersch la sua seconda nomination ai Grammy.
Altri importanti progetti discografici a suo nome includono Evanessence: A Tribute to Bill Evansassieme al Fred Hersch Trio con la partecipazione quali ospiti di Gary Burton e Toots Thielemans. E tra gli album a cui ha collaborato sono degni di nota Focus, il secondo CD del trio "Thirteen Ways" (con il clarinettista/alto sassofonista Michael Moore ed il batterista Gerry Hemingway) e Four In Perspective (con il leggendario trombettista Kenny Wheeler, la cantante Norma Winstone ed il percussionista Paul Clarvis), ed il CD Songs We Know in duo con il chitarrista Bill Frisell.
La sua carriera di pianista si completa e interagisce con un'attività compositiva ben presente sia durante i concerti, sia nei suoi album. Di recente Hersch ha finito di comporre Leaves of Grass, un lavoro di ampie proporzioni per due voci (Kurt Elling e Norma Winstone) e un ensemble di otto strumenti ispirato alle poesie di Walt Whitman. Il pezzo è stato eseguito in diverse città americane tra cui Washington D.C. nel 2003; va segnalato inoltre, durante un tour nel marzo 2005 in America, un concerto tutto esaurito alla new Zankel Hall della Carnegie Hall di New York. Inoltre, 24 Variations on a Bach Chorale una tra le sue migliori composizioni in piano solo, è stata recentemente pubblicata dalle ben note edizioni Peters. Fred Hersch ha ricevuto commissioni per sue opere dal Gilmore Keyboard Festival, dal Miller Theatre della Columbia University, dal Gramercy Trio e dall'Opus 21 Ensemble. Nel 1999 una nuova partitura di Hersch per il balletto Out Someplace, commissionata dal Millennium Project della Doris Duke Foundation per la compagnia di ballo Bill T. Jones/Arnie Zane, fu eseguita per la prima volta al Kennedy Center di Washington, DC.
Gli sforzi compositivi e le collaborazioni di Fred Hersch inoltre dimostrano la volontà dell'artista di superare i confini tradizionali ancora esistenti tra la musica classica e jazz. Ha infatti partecipato ad un tour con il pianista Christopher O'Riley nella stagione 2003-2004 dal titolo Heard Fresh: Music for Two Pianos. Nel passato ha collaborato con il pianista Jeffrey Kahane, ha eseguito concerti in duo con la violinista Nadja Salerno-Sonnenberg, oltre ad esibirsi con soprani come Renée Fleming e Dawn Upshaw. Ha inoltre suonato in qualità di solista con grandi orchestre in America ed in Europa, tra cui: Pittsburgh Symphony, Utah Symphony, Vermont Symphony, Santa Rosa Symphony, Toronto Sinfonietta, BBC Radio Orchestra (Londra), Mendelssohn Chamber Orchestra (Ungheria), Sinfonietta Caracas (Venezuela) ed EOS Orchestra e Concordia Orchestra a New York.
Nonostante la fervente attività musicale, talvolta Hersch sente una forza che lo spinge a lavorare di più: negli ultimi anni egli è diventato un appassionato e attivo sostenitore della ricerca contro l'AIDS, una causa a cui è particolarmente sensibile vista la sua stessa lotta contro l'HIV che dura ormai da 17 anni. E forse anche per tale ragione, Fred sente che la sua malattia ha un legame a doppio filo con la sua crescita artistica e pertanto non dà nulla per scontato, né lascia nulla al caso.
Ha prodotto ed eseguito quattro album per scopi benefici a favore dell'associazione Classical Action: Performing Arts Against AIDS e Broadway Cares/Equity Fights AIDS. Il più recente, Two Hands/Ten Voices (Broadway Cares 2003) lo vede duettare con dieci tra i più popolari artisti jazz, cabarettisti e vocalist di Broadway tra cui Ann Hampton Callaway, Jane Monheit, e Janis Siegel del Manhattan Transfer con cui vanta una lunga serie di collaborazioni. Nell'autunno del 2001 è uscito The Richard Rodgers Centennial Jazz Piano Album, un progetto prodotto da Hersch che contiene dei brani classici di Rodgers suonati da Kenny Barron, Marian McPartland e George Shearing. Dodici tra i più grandi jazzisti del mondo tra cui Diana Krall, Joe Lovano e Tommy Flanagan hanno duettato con Hersch nel progetto Fred Hersch & Friends: The Duo Albummentre l'album Last Night When We Were Young: The Ballad Album ha raccolto più di 150.000 dollari per servizi utili alla sensibilizzazione per la campagna contro l'AIDS.
Nativo di Cincinnati, Ohio, Hersch inizia a suonare il pianoforte all'età di quattro anni. A dispetto del suo insegnante, la carriera jazzistica di Hersch può aver tratto le sue prime mosse proprio dalla propensione del giovane Fred all'improvvisazione fatta principalmente sui pezzi dei grandi maestri della musica classica. Inoltre, I dischi originali di Broadway e la collezione di partiture musicali della nonna, hanno contribuito ed ampliato il suo primo interesse verso la canzone popolare. Il suo percorso musicale lo porta quindi al New England Conservatory di Boston dove si laurea con lode nel 1977. Da lì si sposta verso sud, a New York, dove diventa velocemente uno dei pianisti più richiesti in città. Qui ha avuto modo di collaborare come sideman con eccezionali artisti jazz quali Joe Henderson, Stan Getz e Jane Ira Bloom, Art Farmer, Toots Thielemans, Gary Burton, Sam Jones e Charlie Haden. Hersch riuscì inoltre a rinnovare le sue collaborazioni con questi artisti divenendo leader di alcune formazioni in cui li chiamò a suonare o coinvolgendoli nei suo diversi progetti lavorativi.
Fred Hersch è oggi particolarmente apprezzato per la sua abilità nel reinventare il repertorio jazzistico degli standard, riscoprendo i grandi classici ed interpretandoli con nuove idee, conoscenza approfondita e doti tecniche straordinarie. Ed è proprio con questo spirito che Hersch si è impegnato nella serie di CD monografici ricordati pocanzi. Secondo il Los Angeles Times, la sua educazione classica, è "visibile nella fluidità della sua articolazione e nella varietà timbrica che apporta al suo tocco".
Come insegnante, Hersch è stato professore nonché Membro d'onore della facoltà di studi jazz del New England Conservatory of Music di Boston per dieci anni, ed ha inoltre insegnato alla New School di New Yorke alla Manhattan School of Music, Hersch è oggi professore associato alla Western Michigan University.
Oltre al già menzionato album Leaves of Grass (Palmetto Records, febbraio 2005), sempre di recente uscita è il disco Haunted Heartcon la soprano Renée Fleming ed il chitarrista Bill Frisell edito dalla Decca Records (maggio 2005)

Proclaimed by Vanity Fair magazine, "the most arrestingly innovative pianist in jazz over the last decade or so," Fred Hersch balances his internationally recognized instrumental skills with significant achievements as a composer, bandleader, and theatrical conceptualist, as well as remaining an in-demand collaborator with other noted bandleaders and vocalists. As a solo pianist (he was the first artist in the 75-year history of New York's legendary Village Vanguard to play week-long engagements as a solo pianist - his second featured run is documented on the 2011 release, Alone at the Vanguard); as leader of a widely praised trio whose Whirl found its way onto numerous 2010 best-recordings-of-the-year lists; and as the impetus behind the ambitious 2011 production, "My Coma Dreams," a full-evening work for 11 instruments, actor/singer and animation/multimedia -- Hersch has fully lived up to the approbation of the New York Times who, in a featured Sunday Magazine article, praised him as "singular among the trailblazers of their art, a largely unsung innovator of this borderless, individualistic jazz – a jazz for the 21st century."
In addition to his more than three-dozen recordings as a leader/co-leader, his numerous awards include a 2003 Guggenheim Memorial Fellowship for composition, and a Grammy® nomination for Best Instrumental Composition, as well as two Grammy® nominations for Best Jazz Instrumental Performance. Hersch has featured himself as either a solo performer or at the helm of varied small ensembles, which in addition to his trio, include a quintet, as well as his "Pocket Orchestra" featuring an unconventional line-up of piano, trumpet, voice and percussion. Hersch is considered to be the most prolific and celebrated solo jazz pianist of his generation. In 2006, Palmetto released the solo CD Fred Hersch in Amsterdam: Live at the Bimhuis and 2009 welcomed his eighth solo disc, Fred Hersch Plays Jobim, cited as one of the year's Top Ten jazz releases by NPR and the Wall Street Journal. Hersch was awarded Jazz Pianist of the Year 2011 by the Jazz Journalists Association.
Hersch's career as a performer has been greatly enhanced by his composing activities, a vital part of nearly all of his live concerts and recordings. In 2003, Hersch created Leaves of Grass (Palmetto Records), a large-scale setting of Walt Whitman's poetry for two voices (Kurt Elling and Kate McGarry) and an instrumental octet; the work was presented in March 2005 in a sold-out performance at Zankel Hall at Carnegie Hall as part of a six-city US tour. More than 70 of his jazz compositions have been recorded by Hersch and by numerous other artists.

Hersch has collaborated with an astonishing rage of instrumentalists and vocalists throughout worlds of jazz (Joe Henderson, Charlie Haden, Art Farmer, Stan Getz and Bill Frisell); classical (Renée Fleming, Dawn Upshaw, Christopher O'Riley); and Broadway (Audra McDonald). Long admired for his sympathetic work with singers, Hersch has joined with such notable jazz vocalists as Nancy King, Norma Winstone and Kurt Elling. He has received commissions from The Gilmore Keyboard Festival, The Doris Duke Foundation, The Miller Theatre at Columbia University, The Gramercy Trio and The Brooklyn Youth Chorus. A disc of his through-composed works, Fred Hersch: Concert Music 2001-2006, has been released by Naxos Records; these works are published by the prestigious firm Edition Peters.
He has been awarded a Rockefeller Fellowship, grants from Chamber Music America, The National Endowment for the Arts and Meet the Composer, and seven composition residencies at The MacDowell Colony. In addition to a wide variety of National Public Radio programs including Fresh Air, Jazz Set, Studio 360 and Marian McPartland's Piano Jazz, Hersch has also appeared on CBS Sunday Morning with Dr. Billy Taylor. A committed educator, Hersch has taught at The New School and Manhattan School of Music, and conducted a Professional Training Workshop for Young Musicians at The Weill Institute at Carnegie Hall in 2008. He is currently a visiting professor at Western Michigan University and on the Jazz Studies faculty of The New England Conservatory.
A passionate spokesman and fund-raiser for AIDS services and education agencies since 1993, Hersch has produced and performed on four benefit recordings and in numerous concerts for charities including Classical Action: Performing Arts Against AIDS and Broadway Cares/Equity Fights AIDS that have raised over $250,000 to date. He has also been the keynote speaker and performer at international medical conferences in the U.S. and Europe.

Hersch's influence has been widely felt on a new generation of jazz pianists, from former Hersch students including Brad Mehldau and Ethan Iverson of the Bad Plus, to Jason Moran, who has said, "Fred at the piano is like LeBron James on the basketball court. He's perfection."

An artist of unbounded imagination, ambition and skill, Hersch is, as Downbeat magazine aptly declared, "one of the small handful of brilliant musicians of his generation."

Discografia
Fred Hersch — Alone at the Vanguard
Fred Hersch became the first pianist to play a week solo at the venerable Village Vanguard in 2006. Although every night of this second solo engagement was recorded, this disc contains, in its entirety, the final set of the week.
release date: March 1, 2011
» order it now

--------------------------------------------------------------------------------

Whirl
The new trio CD from "... the most arrestingly innovative pianist in jazz over the last decade or so." (Vanity Fair).
Six new Hersch originals, two standards and covers of tunes by Paul Motian and Jaki Byard. The Wall Street Journal says" The breadth and scope of pianist Fred Hersch's music is nothing less than amazing."
With John Hébert and Eric McPherson.
» Hear Sound Clips. Buy the CD
» Read "What The Critics Are Saying About Whirl"

--------------------------------------------------------------------------------

The Fred Hersch Plays Jobim
This new solo piano CD has been called "one of his deepest records" by The New York Times.
Nine familiar and not-so-familiar Jobim melodies filtered through Hersch's unique perspective
» Hear Sound Clips. Buy the CD

--------------------------------------------------------------------------------

The Fred Hersch Pocket Orchestra:
Live at Jazz Standard
This new ensemble of piano, voice (Jo Lawry), trumpet (Ralph Alessi) and Richie Barshay (percussion) showcases Hersch's original compositions and is already turning heads.
--------------------------------------------------------------------------------

Fred Hersch in Amsterdam: Live at the Bimhuis
captures "one of the small handful of brilliant musicians of his generation" (DownBeat) in an eclectic solo program of Hersch at his pianistic peak. Recorded live at the legendary Dutch club, this disc is a welcome return to one of his specialties -- solo piano -- for the first time on CD in five years. Music by Monk, Carmichael, Jobim, McHugh, Rowles and Hersch.
"Hersch has honed a solo piano style second to none in jazz" -The New York Times
» Hear soundclips. Buy the CD » read reviews

--------------------------------------------------------------------------------

Fred Hersch : Concert Music 2001-2006
Hersch's first recorded collection of his through-composed concert works. It features the epic, virtuosic 24 Variations on a Bach Chorale and the romantic Lyric Piece for Trio. Also included are two short sets of Piano character pieces (including the stunning Nocturne for the Left Hand Alone) and the poignant Tango Bittersweet for cello and piano. With Blair McMillen and Natasha Paremski, piano; The Gramercy Trio; and Dorothy Lawson, Cello.
--------------------------------------------------------------------------------

Fred Hersch Trio: Night and the Music
features Hersch's longtime rhythm section of Drew Gress on Bass and Nasheet Waits on drums - interpreting the music of Berlin, Schwartz, Porter, Gress, Monk and Hersch.
"specializes in high lyricism and high danger" -The New Yorker
» Hear soundclips. Buy the CD

--------------------------------------------------------------------------------

Leaves of Grass
music by Fred Hersch
words by Walt Whitman
The Fred Hersch Ensemble
Kurt Elling & Kate McGarry, vocalists
"...an eloquently orchestrated celebration of Walt Whitman's poetry, vision and, above all else, humanity." -The Washington Post
--------------------------------------------------------------------------------

The Fred Hersch Trio + 2 »
The Fred Hersch Trio: Live at the Village Vanguard »
Songs Without Words » Hear it - Buy the CD »
Thelonious: Fred Hersch Plays Monk »
Fred Hersch Plays Rodgers and Hammerstein »
Passion Flower: Fred Hersch Plays Billy Strayhorn »
Point In Time (with Drew Gress, Tom Rainey, Dave Douglas, Rich Perry) »
The Fred Hersch Trio Plays (with Drew Gress and Tom Rainey) »
Fred Hersch: Live At Maybeck, Volume 31 »
Dancing In The Dark: The Fred Hersch Trio with Drew Gress & Tom Rainey »
Forward Motion: The Fred Hersch Group »
Evanessence: A Tribute To Bill Evans featuring Gary Burton and Toots Thielemans »
Horizons: Fred Hersch Trio featuring Marc Johnson and Joey Baron »

--------------------------------------------------------------------------------
As Co-Leader
Songs & Lullabies: Fred Hersch and Norma Winstone » Hear it -
Live At Jazz Standard: Nancy King with Fred Hersch » Hear it -
Thirteen Ways: Focus (Fred Hersch/Michael Moore/Gerry Hemingway) » Hear it
Songs We Know: Fred Hersch and Bill Frisell » Hear it -
As One: Jane Ira Bloom and Fred Hersch » Hear it -

--------------------------------------------------------------------------------