NICCOLÒ FARACI - contrabbasso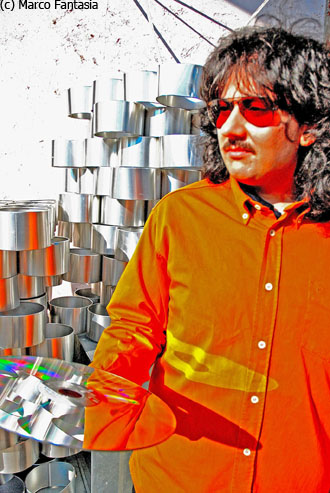 Niccolo' Faraci, plays double bass and composes music for different projects, in jazz and contemporary music. He was born near Milano in 1979, and joined many improvising groups in Europe and Swiss as co-leader.
He played in different Jazz and Contemporary Music venues like Montreux, Pescara, Chieti, Petrovac, AMR and CHORUS, Blue Note, China Tour 2008, Amman, Jazz Goes to town.
He is now working on something special: his own different music based only on his personality. He is father of little Shiva and lives with a girl named Marilena. Niccolo' works for a better tomorrow made of pure emotions.
http://www.youtube.com/watch?v=lIhskovVL5g&feature=youtu.be
https://itunes.apple.com/us/album/tokyo-2674/id510804083
www.niccolofaraci.com
http://gpfabe.eu/
www.enricoblumer.eu
Discografia
Tokyo 2674 (EBP - iTunes)
The European Ekranoplane Agency (SNJ Produzioni)
Live In China (SNJ Produzioni)
Inner Self Experience (Philology)
Terre Lontane feat. Godard (Music Center)
Margin.TV (Tokyo Dawn Records)
Verosimilmente - Manzi Faraci Esperti (SNJ Produzioni)
A Saturday Night on the Moon (SplascH)
Rossonirico (dodicilune)