LAGE LUND - chitarra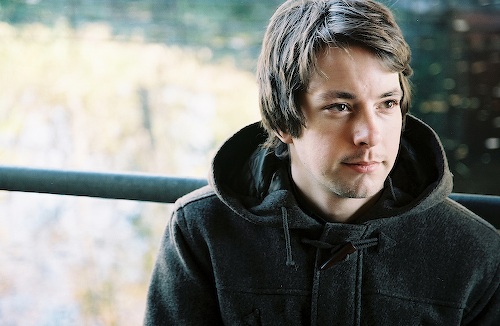 classe 1978, chitarrista originario di Skien, Norvegia, stabilitosi da qualche anno negli USA, è uno dei chitarristi emergenti della scena jazzistica di New York, città dove si è trasferito dal 2002 per frequentare la Juilliard School. Vincitore nel 2005 del Thelonious Monk Award, in questi anni Lund ha costruito la propria reputazione musicale sul campo, con una lunga serie di esibizioni alla guida di propri gruppi, avendo modo di mettere a punto uno stile che evidenzia grande maturità e peso specifico musicale, attraverso una notevole maestria armonico - ritmica governata da una sofisticata compiutezza espressiva, qualità avvertibili sia come improvvisatore che come compositore di propri brani e riconosciutegli dalla critica USA più attenta.
Biography
A jazz guitarist was not what Lage Lund dreamt of becoming as a kid. "My first career goal was to move to New York and be a breakdancer in the subway stations." Even though he now lives in NY, he has so far avoided making his living in the subway system. Pro skater was his next ambition, one that he devoted all of his time to over the next 6 years. Incredibly frustrated with being a skateboarder in an area of the world that is covered with snow 4 months of the year, Lage diverted his attention to music at age 13.
While Skien, Norway might not be the birthplace of jazz, Lage was drawn to the music. This, along with a scholarship to Berklee, led him to relocate to Boston right after graduating high school. There he found a great community of musicians through the schools and through a steady gig at famed Wally's jazz café. In 2002 a grant from the Fulbright foundation offered him the opportunity to move to New York, and in 2003 he entered the Juilliard schools full scholarship jazz program as the first electric guitarist in the history of the school.
Lage has been a fixture in the jazz clubs since he relocated to NY, frequently leading bands at Smalls, 55bar, The Jazz Gallery, as well as larger venues like Jazz at Lincoln Center, Blues Alley and the Kennedy Center. At the same time he is a busy sideman working with a variety of highly established musicians like Carmen Lundy, Ingrid Jensen, Wynton Marsalis and the LCJO, Eric Revis, Seamus Blake and others.
Taking the first place at the 2005 Thelonious Monk International Jazz Competition made people outside of New York take notice of this guitarist, and with a couple of records in the works this trend will hopefully continue